Interview and Giveaway with Erin McCarthy

Erin McCarthy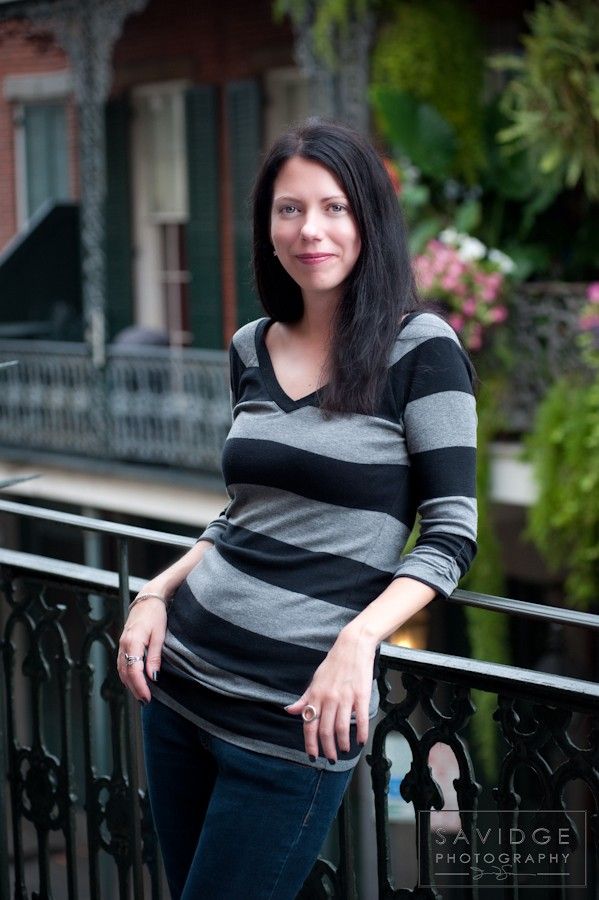 As you probably know if you follow this blog we love a good sweet and hot romance story, and Ms. Erin McCarthy manages to deliver that everytime.  With some light humor and a lot of heat she always makes us want to be IN her stories.  We are very excited to have her here today, so maidens, please help us welcome Erin McCarthy.
Thank you so much for stopping by UTC, we are fans of our work!
Thank you and thanks for having me!
I have to admit that you make car racing sexy and even made me want to watch the sport again. What is about drivers that you find is the most appealing?
I think it's that their job is so clearly competitive by nature. They have to take risks at such high speeds to win, but it's also requires a lot of strategizing and team work. So when it comes to relationships, they're going to fight for what they want, which I think is sexy.
You've written some heroines that at the beginning were a bit too much for me to deal with and got on my nerves, but somehow when you got to their book you made me like them (ie Suzanne and Tuesday). What do you think was the trick to that?
Well, when you see characters not at their best, like when Suzanne is fighting with Ryder, or Tuesday is dealing with her father's diagnosis of cancer, you may not like the things they say or do, but most of us have done or said things or had periods in our life that we're not exactly proud of. But once I have the freedom of being in their point of view, you can see and understand why they say and do the things they like, and how they're struggling with really strong emotions. Now if only we could read minds in real life. 😉
How many more books can we expect to see in the Fast Track series?JACKED UP is the sixth and last book in the series.
*Noooooooooooo*
In Jacked Up, Nolan has a playboy younger brother Rhett. Do you have any plans to write a book about him?
You know, I honestly had no intention of writing a book for Rhett, but so many readers have asked about him, I'm considering writing at least a novella for him.
*Yes!*
What was your reason for not pairing up Eve with a driver?
Oh, Lord, that would have never worked! lol. Eve has spent way too much time managing her brothers' careers to want anything to do with a romantic relationship with a driver. She would either want to manage his career or just be jealous that he has the job she wanted. Jealousy is never good for a successful relationship. She needed a guy who didn't crave the spotlight.
Are you a NASCAR fan yourself? How much research did you have to do about the racing world? Was it fun? *waggles eyebrows*
I didn't really know anything about NASCAR until I started writing this series, but I ended up discovering I really love the adrenaline rush of racing. Research is fun because it involves grabbing a few friends and a six pack and going to the track. I had to read a lot on the sport, but just sitting in the stands and watching is the best part.
If we were unforgivably rude and pulled at random five things from your hand bag, what would we find?
Nothing interesting! Just the usual… mints, my wallet, lipsticks, pens. Boring.
Quickfire Questions
What was the last movie you watched?
I'm not sure… but I did watch the TV show Downton Abby last night. I'm on the second season.
What do you like to do when you're not writing?
Gardening, listening to live music, bellydancing, swing dance, sitting on the beach, reading (of course), traveling.
What is the last book you read?
I Am Not a Serial Killer by Dan Wells. It's about a teen sociopath who discovers a demon living next door.
Morning person or Night Owl?
Night Owl. Morning is the seventh circle of hell. If I wasn't required to drive my son to school, I would sleep until ten and be damn happy about it.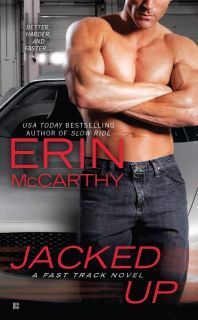 She's holding tight. He's hanging loose.
Eve Monroe is a stock-car PR pro who puts her career first—until an on-track wardrobe malfunction reveals more than the sexy smile of her race-car brother's jack-man, Nolan Ford. The video's become an internet sensation, and it's Eve's job to calm the sponsors and put a spin on the unexpected exposure. It may be purely a public relations job, but now that Eve's seen what's under Nolan's crew suit, it's gotten a little personal—and after a few dates she has Nolan pretty revved up. If only she'd learn to relax and enjoy it…

And they both have the same drive.
Nolan's sure that the spontaneous birthday bash he's throwing for Eve in Las Vegas should loosen her up. It does more than that. Somewhere between cocktails and a smoking-hot motel-room derby, Eve and Nolan wake up hitched, thanks to a post-sex-high detour to a Vegas chapel. A hangover marriage to a virtual stranger isn't good for anyone's image, so Eve plans to play the happy wife long enough to satisfy the press, and then quietly part ways. Now all she has to do is convince her new personal jack-man. But Nolan has plans of his own…
We have two copies of Jacked Up up for grabs!
To enter:
1. Be a follower
2. Fill out the form below
Loading…