Interview and Giveaway with Kristen Ashley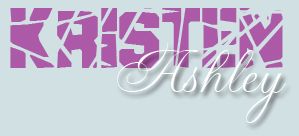 We are extremely excited to have here today not only a great author but just a lovely, funny lady.  We did something a little special for this interview and included some of her fans!  Please help us welcome Ms. Kristen Ashley to Under the Covers!
Knight is your first erotica book, how did you find writing it, was there any scenes that made you blush as you wrote?
I loved writing it. Then again, I love writing everything I've written but it was nice to let myself go and feel free to explore things I hadn't explored before, at least not as fully. This doesn't mean I didn't have some anxiety about how it would be received, I did. Definitely! But the process was amazing. I can't wait to write the next in the series. Creed has already come to me, his girl's name is Sylvie and watch out! Love them already and they haven't made it to the page yet!
And I didn't blush. But let's just say it was fun!
Motorcycle Man is out this month and I can't wait to get my mitts on it! What can we expect from Tack this book? And will there be another book in the Dream Man series?
Well, I'm thinking folks know Tack pretty well by now. Rough and gruff on the outside, soft and gentle on the inside. Motorcycle Man is highly anticipated and I really hope folks enjoy it. I'm actually having trouble writing it in the sense that this is the end of the series and I don't want to let go so I'm dragging my feet. And I don't want to let go, specifically, of Tack. He is a very interesting man with an interesting back story. With who he is, his current situation and his history, I love it that he has no issues expressing his feelings, especially the sweet ones. He messes things up with Tyra, oo doggies, but he goes about sorting them out in a good way! I enjoy him being in my head and with this book being the end of the series (something I have not done yet, none of my series are yet completed), I'm struggling with letting him go which means I have to let them all go, in a sense. Hawk, Brock, Mitch, Gwen, Tess, Mara and the rest. I may need to spin them off so I don't lose them. Especially Elvira, who I adore. I don't think we've seen the end of Elvira yet. Then again, I love this set of characters so much, I figure they'll pop up elsewhere.
Have you got any series/books that you have a soft spot for? Which books have found the hardest to write, which have you found the easiest?
The Rock Chicks, definitely, as that is my first "series", as it were, and also I have a lot of personal connections with that. I am very proud of the relationships I built in those books. Again, the last one in that series is coming up and I'm going to hate to end it, I love being in Fortnum's so much. But, again, I'm hoping to spin this off so I won't have to say good-bye!
The hardest book to write was The Golden Dynasty. I had to do things to tell that story that I promised myself I'd never do. I struggled mightily with it but the story had to be told the way it was told. And I detested the character of Dortak so much it was actually emotionally painful living with him in my head. But I love the way it turned out, really pleased with the result!
If Indy and all the Rock Chicks could have a girls night out with a character from another another authors series, who would it be and where would they go?
They would probably pick Lula from the Stephanie Plum books by Janet Evanovich because Lula would fit right in. And I don't know where they would go. I just know they'd probably wreak havoc! If you know Lula from the Plum books, can you imagine her in Denver with the Rock Chicks? Just Lula, Daisy and Shirleen would lay waste to the Mile Hi City. HA! Love this question because I'm thinking about how much fun they'd have and wondering how many Hot Bunch boys would need to be involved to get them out of the pickles they'd create. Probably all of them and Hank and Eddie as liaisons with the Denver Police.
Okay complete these sentences with any character from your books:
I would Marry… Oh God! Are you serious? That's an impossible question! Um… um… gun pointed to my head… I would marry Joe from At Peace.
I would have a Summer Fling with… You mean, let one of them go? No freaking way! Are you nuts? One of my hot guys just a fling? That would kill!  But since I have to choose, um… I would have a summer fling with Lahn from The Golden Dynasty. Though, if he got attached, he probably wouldn't let me go (and has the authority, seeing as he's king, not to) so that would work out perfectly!
I would have a hot night with… Definitely Knight but I'd hate the fact that it was only one night so maybe not. Still, I'd give it a go.
What do you think of the name Suzanne? I hear it is a GREAT name for a heroine…just sayin'…
I love that name! I'm adding it to my Name List right now (yes, that's in caps because my Name List is a behemoth that has taken on a life of its own). Though, I cannot guarantee she'll be a heroine ;-). Why Suzanne? Your name Francesca is AWESOME! And I already have a Francesca who is going… to be… the BOMB!
I asked around the Kristen Ashley Addicts group on GoodReads to see if the girls had any questions for you…
Right on! Love that group! Hey, sistahs!!!!
DemetraP asked… In your recent book Knight the hero asked to be called Daddy, which I know has caused a bit of a stir, what made you decide to use that title?
Uh… not to be pedantic, but Knight didn't *ask* anything. He's not a politely requesting kind of guy!
But I didn't "decide" as such. My process is very organic. My books play out in my head and I type out what I see and hear. It just happened.
I know there is a lot of discussion around all my nicknames and I love it and find it interesting, different people's takes and experiences. For instance, Ty calls Lexie "Mama" in Lady Luck and I know there are some folks who had never heard that. But in my experience, that is an often used endearment from a man to his partner, akin to "baby", "darlin'", "honey" and "sweetheart" so there is no underlying meaning to it. And personally, I love nicknames and endearments and use them all the time and adore it when other's use them on me. I have so many nicknames, I've lost count! Thinking about this, Tate calls Lauren "Ace" in Sweet Dreams, and you know what? *I* don't even know why he calls her that! He just does. Though Joe calls Vi "Buddy" in At Peace because some guy used that on me while delivering a pickup line and, trust me, it might sound weird but when a good-looking guy with a deep voice calls you that when he wants to get your attention, it works. Hoo lawdy.
But Daddy, too, is not unheard of. For example, Bruce Springsteen uses the lyric in Rosalita, Come Out Tonight, "So, hold tight, baby, because don't you know Daddy's comin'". (Love me some Bruce!)
But I liked that for Knight and Anya, I understood why Knight used it and I think it's beautiful (not to mention HOT). It's an endearment though it does define their relationship which is extremely sexual and that is how they both want it to be. And he hints at explaining it in Chapter 11 "The Real You" with this:
"Sandrine's Dad knew what he was doin'. It's Sandrine now who's fucking up. You got a girl who's worth it, you're her Dad or you're her Daddy, you spoil her rotten. You let her know she's precious, not convince her of that shit, because it's not about convincing. It's about understanding it's just fuckin' true."
Through that line, it shows Knight feels those are mutually exclusive titles. In this line, he is talking about the two most important men in a woman's life who are meant to look after her as he sees them and in the vernacular he uses to refer to them. Her father and her partner.
It is, in fact, a crucial part of the story and their relationship. Knight is very intense. And their sexual relationship is even more intense. And to many people, especially women, this could be very frightening. And Knight adores his Anya and the last thing he wants to do is scare her. This is his way of ascertaining she understands that he knows he has her in his hands, she has given him her trust, he understands the responsibility that entails and he intends to take care of that even while he's controlling her or even punishing her. "… you spoil her rotten. You let her know she's precious…" For instance, he does not make her call him "sir" or "master". Their language during sex is soft, sweet, even as you say it out loud, they are gentle words, "Daddy", "baby" – there is no authority. There is trust (Anya) and care (Knight).
Yeesh… I went on about that! Don't get me started.
DemetraP asked… Are there any plans to put more of your work in print, besides a few of the Rock Chick books? I would love to see Golden Dynasty, Lady Luck, or Sweet Dreams in print form.
Yes, I hope so. I hope to self-publish in print very soon. Though I'm crazy busy at the moment but I am hoping to get this on my schedule. It is likely I'll start with the Colorado Mountain Series and see how it does. If it doesn't sell (because publishing in print is not inexpensive), then I may abandon this idea. Fingers crossed, it'll sell! I love to hold my books in my hands!
Uniquely Moi asked… You seem to have the biker world down pat. Where does your inspiration come from, do you have a biker hottie of your own?
No, I don't have a biker hottie of my own. Though, I did go to Sturgis a few years back and observed things very closely (as you do as a writer)… and experienced things very happily.
The thing is, you hear all this stuff about Sturgis, other motorcycle rallies and bikers and back in the day rallies may have been scary and dangerous or stuff happened to give them that reputation. So I didn't know what to expect. And boy did I get the unexpected. Those bikers looked out for me and my girl posse and I mean seriously. They even watched our purses while we danced! And who's gonna steal a purse from a badass biker? No one. My purse had never been so safe. Honestly, I never laughed so hard, felt so comfortable and safe (and able to just be me) and had such a good time as I had at Sturgis with all the boys we met and partied with. I even got a little, ahem, inebriated and was walking back to the car with my girlies, I lost focus (as you do), started wandering and I guy came up to me and asked, "Everything okay, baby?" Of course, seeing as he was a biker, he was tall (I am quite tall) and called me baby, I threw myself in his arms and shouted, "You called me baby!" He then realized he had a crazy, tipsy blonde on his hands and guided me back to my girlfriends and walked us all to our car. Now, how many men would have a tipsy woman throw herself in his arms and walk her safely to her car? Well, Eric (the biker) did.
This pushed me to exploring this culture and I think there are different strokes for all sorts of different folks and we should be careful not to tar everyone with a certain brush. In the days we spent there, it cannot be that we lucked out and only met friendly bikers. It means bikers are friendly, gentlemanly, protective and fun to be with. They are rough and gruff but they are also all that. So, as a writer, especially of romance novels, that was a world I wanted to explore. So I did!
Uniquely Moi asked…I loved so many of the Warriors in Golden Dynasty, are there any plans to write stories for them?
Not at the moment (alas, because I freaking ADORE Zahnin). But I never say never! As crazy as Korwahk was and as difficult as it was to tell that story, I loved spending time there. So maybe I'll go back. Those warriors need to have their world challenged, don't you think? And, quite honestly, don't get excited, but in the way, way back of my head, I have this thought about a warrior and a slave who may or may not be bought into the Xacto and doesn't like that much. Hmm… we shall see. Maybe it'll overwhelm me and it'll be a story that has to be told.
Carrie asked…Where do you come up with the fashion that you so aptly describe in your books? And not only that but, the whole decor of the homes?
Well, again, these stories play out in my head, my characters and the places they inhabit are real to me (in a way) so clothes they wear and the places they inhabit come out just as clear. That said, since it is my head they're in, it isn't unheard of for them to wear things I own or I've seen or live and be in places I lived or was in. Indy in Rock Chick lives in my old duplex in Denver. Ava in Rock Chick Revenge lives in my old row house. Colt, Vi and Joe's homes in The 'Burg Series are like homes of friends I had when I was growing up in Indiana. But other stuff, like Ty's "condo" in Lady Luck is just Ty's condo as it came to me when the story unfolded. But, even so, it came to me and I can see it so clearly. It's like it's real, a memory, not from the depths of my imagination. And, also, it rocks! I wanna live there! Especially with the deck furniture Lexie bought.
Julie asked… We are all eagerly anticipating Rock Chick #8, which is going to be Ally Nightingale's book…what can you tell us about it?
Nothing. No way! Give away my secrets?
Joshing. 
I'll tell you that I really hope there will be some gasps as things unfold that are touched on in earlier books. And Darius will figure prominently in this book. And I really, REALLY hope that Ally will be a surprise to you all. I love my Ally. Love her to bits. And I cannot wait to give her her happy ending.
Debb asked… Will Darius from the Rock Chick series ever get his own book?
This is uncertain. I'm considering Darius being in the spin-off series I do for the Rock Chicks but I don't know. Darius, well, he is very special to me. I know him and his struggle and I feel him in my bones. My heart weeps for him and the things he endured, the decisions he made, the actions he took, the consequences he faced and the path to redemption he is on. So, as I let go of the Rock Chicks, my beloved characters who are "dangled" may need to be tied up. And Darius is beloved to me, definitely. So, again, never say never!
Thank you so much for taking the time to answer all these so that your fans, and new readers, can get to know you! 
Thank you so much for asking me to answer these questions. I love talking about my books (as you can see as I go on and on about them). There is a lot that goes into them and I enjoy explaining and discussing what that is. It is a dream come true to have folks reading them and loving them and caring about my characters. Pure joy. So, Francesca of the fabulous name, my gratitude for asking me to do this. It has been a pleasure.
Rock on!

Want to get a chance to read one of Ms. Ashley's books?  We are giving away a book of winners choice from her titles.  International!
To enter:
1. Be a follower
2. Fill out the form below
Latest posts by Under the Covers Book Blog
(see all)