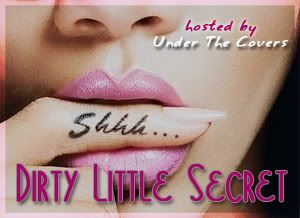 Dirty Little Secret is a weekly meme hosted by us at Under the Covers. Every Thursday we get to know other bloggers and our readers more intimately by asking them a question hoping to reveal their dirty little secrets. We hope that you will all join us!
To participate in the meme all you need to do is:
1. Be a follower of Under the Covers.
2. Create a post in your blog taking the meme image (code above) and copy instructions.
3. Answer the question we propose! This can be done in any way you like, post a video, write a post etc.
4. Then add your link below.
Non-bloggers: We want to hear from you as well!!! Let us know your answer in the comments!
We hope you join us and let us know your Dirty Little Secrets!
This week's question:
If we were unforgivably rude and snatched your purse from you, what would we find inside?
Our Answer:
Francesca: If you can manage to get in my purse and FIND something (I never do, it's a black hole in there I swear!) you will find the following: my tablet, a paperback, my ipod, my phone, my wallet, A LOT of loose change at the bottom, a mirror, a couple of lip glosses, sunglasses, hair accessories, the earrings I took off a couple of days ago and never took out, a BUNCH of receipts, feminine products, band aids, a bottle of headache pills, hair accessories, chocolate, gum, ummmmm I know there's more but I can't think of it now.  Yeah, my purse weighs a lot.
Annie: I've got my wallet, my Sony reader, my music, a cosmetic bag filled with lip gloss, lipstick, hand sanitizer, Burt's Bees balm, my Blackberry, my sunglasses, some chocolate (I always have chocolate), keys (I have a new mini flogger attached to it now!), a bottle of Advil (seems like all women carry these around too) and at the moment, I have a copy of Animal Attraction by Jill Shalvis (It's my next read!). I don't carry around much change. It's heavy.


Angela:  God forbid it gets stolen but In my bag: Wallet, Nookie, 2 small pouch. First pouch: full of electronics stuff such as chargers for my iphone and nookie, badge to get in to work. Second pouch: pill box for allergy meds tylenol. Asthma inhaler, few make up essentials, small nail cutter, and small coin box. All in little compartments. Lol. Can you say OCD?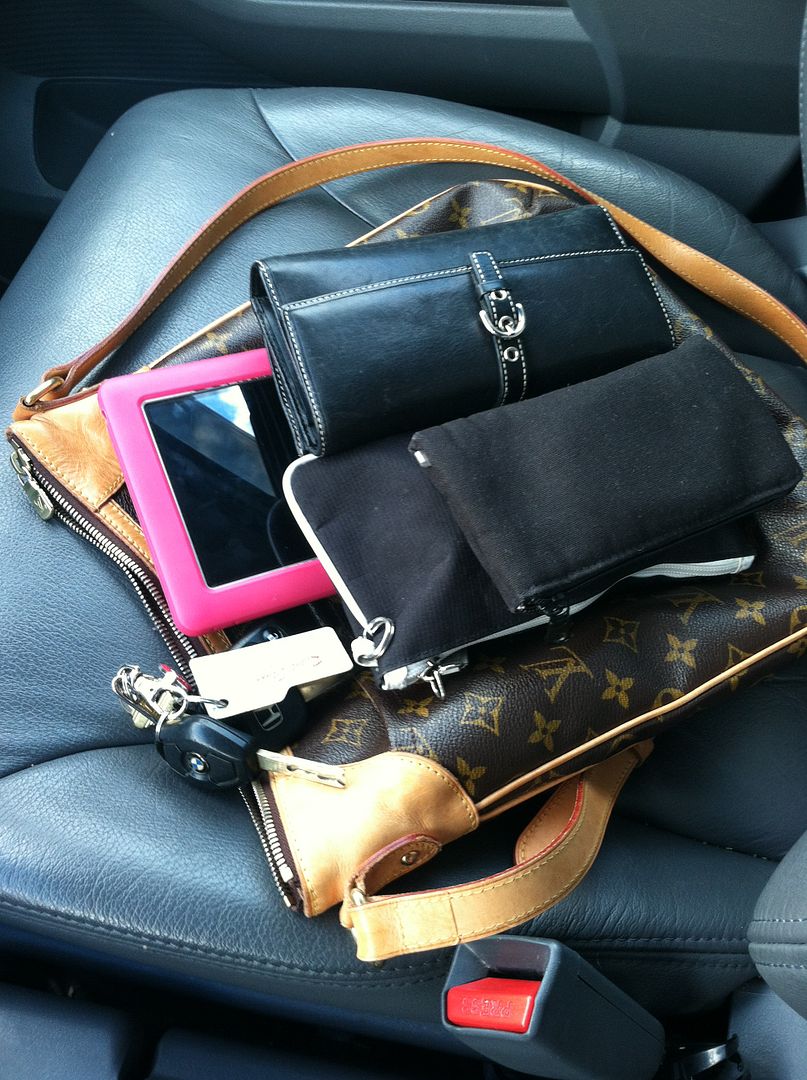 Suzanne:  Well, if you want to brave my bag, or rather sack, I can't stand small bags, I mean what's the point? I have Kendra, my dodo diary, my work pass (I would lose it if I didn't have it in my bag at ALL times!) my phone, my purse and somewhat optimistically my sunglasses!
Now it's your turn!
Latest posts by Under the Covers Book Blog
(see all)