Interview and Giveaway with Thea Harrison!
Hi Maidens! We've got a great author here at Under the Covers for you today! If you haven't read Thea Harrison's Elder Races series, then be sure to put her on your to-be-read list. The series has really taken off and many people (including us!) are enjoying it. For more information about Thea and her books, please visit her website here. Now please help us welcome Thea Harrison to Under the Covers! Let's show her how maidens do it!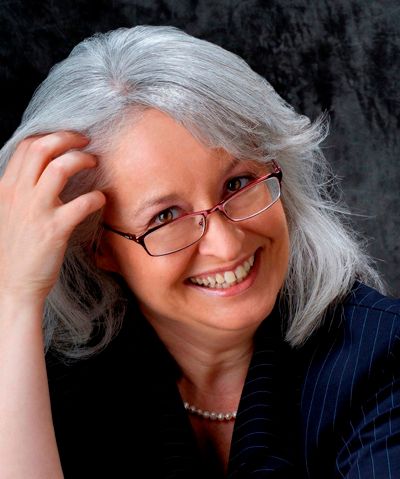 Welcome to Under the Covers, Thea!
Hi, thanks so much for having me on your blog today! I'm excited to be here!
What plans do you have for the Elder Races? Who will be our next hero and how many more books can we expect?
At this moment, I am contracted for six books with Berkley/Penguin. Who knows what will happen after that? But be sure that I will tweet on Twitter and post on Facebook any news as it happens!
March has a lot of wonderful stuff going on. In book four out on March 6th, Oracle's Moon, there is the human Grace and the Djinn Khalil, who people met in book three. Also I have a second Elder Races e-novella out on March 20th with Samhain, and that is entitled "Natural Evil." The novella focuses on two totally new characters, the human heroine Claudia and a Wyr named Luis.
Book five, Lord's Fall, follows Dragos and Pia again. As for book six, I'm currently awaiting confirmation before moving ahead. There are a couple of strong choices, and I'll be delighted to write any of them.
A lot of your readers are waiting for Aryal to have her own book! Any hints for us on who she will be with?!
Sorry, no hints on this one! But I can assure you, both Aryal and her hero are going to have many WTF moments. Of course anyone with Aryal would live their lives as a constant WTF, so I'm not sure that's actually saying anything.
In Oracle's Moon, it sounds like Rune and Carling are starting a new empire in Florida. Do they have any solid plans?
Rune and Carling do actually have plans that have, for them, solidified over time. They are building a life, and since they are extraordinary people, I fully expect that they will continue to live extraordinary and not entirely comfortable lives.

Will Dragos and Rune make up!?
Dragos and Rune have a lot of movement in their relationship. 🙂
We know your daughter is expecting a baby soon. CONGRATULATIONS!!! If you were to have a baby shower for her and can invite any character(s) who would it be and why? (The characters can be from your books or any other books you can think of!)
Thank you! And what a fabulous, creative question! I think I would enjoy inviting Pia and Tricks/Niniane. I can see those two women throwing themselves enthusiastically into making the shower a wonderful experience.
Out of all the heroes you've written, who do you want to keep for yourself?
See, the thing is, they live in my head so I get to keep all of them.
Out of all the heroines you have written, who is the closest to you in personality?
Wow, I don't know. It's another great question. I have a serious, contemplative side like Carling and Alice (Serpent's Kiss and True Colors), a cranky side like Grace (Oracle's Moon), a snarky side like Pia (Dragon Bound and Lord's Fall), and a silly feminine side like Tricks (Storm's Heart). And I sure wish I could kick butt like Claudia can (Natural Evil).
Is your writing space cluttered or clean? Do you have a special place where you go to write? Any visual would be nice.
I write in an office environment. Right now I have a computer work station, an office chair, and a bookshelf—and a nice comfy dog bed for my writing partners Phoebe and Charlie. Fairly soon I'm going to add a treadmill desk to the arrangement, because I simply cannot continue to sit as much as I presently do. Usually my office space is fairly neat, but when I'm meeting a deadline it can get pretty cluttered. Then I clear it all out and start all over again.

If you could shift into anything, what would it be and why?
This answer changes for me according to my mood. Today, I'm influenced by the cold weather, and I definitely would choose to be a bear, with lots of warm fur and a den to sleep in for as long as I like.
What's next for Thea Harrison?
Fun question! I am inching closer to nibbling at a contemporary story, to switch things up a bit, and last week I just received word that the first book in the two-book contract I have with Berkley (outside of the Elder Races series) is currently slated for a publication date of April 2013. I'm quite excited about that! As soon as we have settled on a title, I'll be sure to tweet and post more about this.
Thanks again for having me today! It's always a pleasure to visit with you!
I have a question for readers: which hero from a romance or movie would you pick to be yours, and why? (This doesn't have to be anyone in my series—please pick other heroes from other writers!)

Thea Harrison is graciously giving one lucky Maiden (US/CAN)  their choice of one copy of DRAGON BOUND, STORM'S HEART or SERPENT 'S KISS.
To enter, please:
1. Be a follower
2. Answer Thea's question in the comments, be sure to leave your email address so we can contact you!