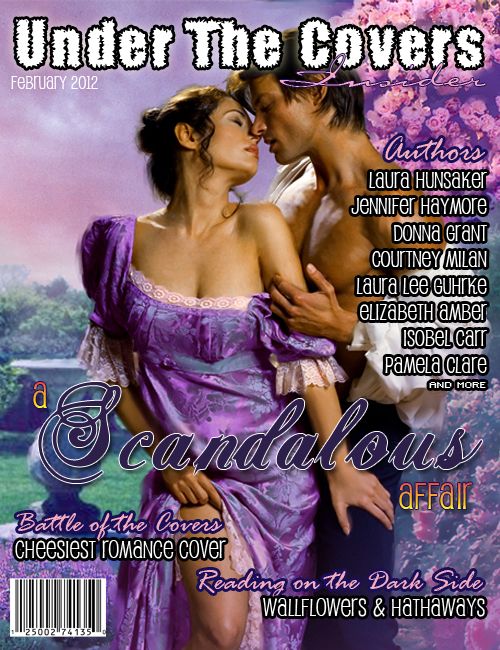 Many thanks to those of you who visited us during the month of February! Thank you for making A SCANDALOUS AFFAIR  a hit!
We would like to thank the many historical romance authors who participated in A SCANDALOUS AFFAIR:
Donna Grant
Carrie Lofty
Shelley Bradley aka Shayla Black
Laura Hunsaker
Jennifer Haymore
Elizabeth Amber
Vicky Drieling
Shiloh Walker
Laura Lee Guhrke
Isobel Carr
Courtney Milan
Colleen Gleason
Ashley March
Pamela Clare
Amanda Scott
Reading on the Dark Side:
In case you missed it, you can see our casting for Lisa Kleypas' Wallflowers series here.
Battle of the Covers: Most Cheesiest Cover!
This month we did something a little different and ask you guys to pick your favourite cheesy romance novel covers…
And the winner of that is…
Blog Hops:
This month we hosted two blog hops! Thank you to all the blogs who participated and Lisa's Divas for hosting with us!
Latest posts by Under the Covers Book Blog
(see all)