Blog Tour: Secrets of an Accidental Duchess by Jennifer Haymore

Hello Maidens, we hope you are enjoying our historical romance month so far! Keeping with the theme, we have Jennifer Haymore with us today, talking about her latest release, SECRETS OF AN ACCIDENTAL DUCHESS!  We had the chance to ask Ms. Haymore some questions. Here's how it went down…
1. Tell us three interesting things about yourself.
(1)I hold a computer science degree from UC Berkeley. How I went from that to being a writer? Well, it's a LONG story!
(2) I have three children, and my middle son won the Baseball Pony World Series for 10-year-olds in Texas last summer (his Southern California team beat Puerto Rico in the championships). It was a great achievement…and surprising! I didn't expect that my little 4-year-old that I put on a T-ball team on a whim would grow to love the sport of baseball so much.
(3) I used to be a genealogy addict. Once I found out that I was a direct descendent of King John (i.e. the bad guy in Robin Hood) and Edward Longshanks (i.e. the bad guy in Braveheart), I moved on to writing fiction. 😀
2. If you could collaborate with another historical romance author on a project, who would you pick and why?
Oooh, so many choices and so many people I'd love to work with! Are you really going to make me pick only one?
Okay, okay.
One of my top picks would be Lisa Kleypas because I am a huge fan of her writing, and I think in a lot of ways we have similar styles.
3. Fabulous pick! We adore Lisa Kleypas here at UTC! Do you have a writing process? Do you have to listen to music, have complete silence, write only on a full moon?
Yes, I do. I do about 90% of my writing after dark–I'm a night owl. I have to have a very large cup of tea or coffee next to me. I have to be listening to music on headphones (although I don't really "hear" it–it's more like background noise–or noise to block out the rest of the world). I also have to lock my cat and children out of the room, or I'm bound to get nothing accomplished!


(more like 3.5 flaming feathers)
Secrets of an Accidental Duchess
(Donovan # 2)
by Jennifer Haymore
Maxwell Buchanan, the Marquis of Hasley is a worldly man who has seen much and has bedded many women. However, the simple, fine-boned and fragile Olivia Donovan holds his interest like a greedy fist grasping at a million-dollar prize. He wants her badly. And although Max tries to hide how besotted he is with Olivia, he can't deny the fact that she has this pull on him that cannot be denied.
However, Max's annoying "friend" Lord Fenwicke notices his rapt attention and quickly deduces that Max is smitten. Of course he takes it upon himself to fill Max's mind with information on Olivia. Soon their conversation grows tense as Lord Fenwicke tells Max that he has no chance with the woman. Why would he want Max when she rejected him?
Not one to back down, Max makes a bet with Lord Fenwicke stating that he will find a way to be with Olivia. Now all he has to do is be introduced to her.
Olivia is such a sweet heroine. While in West Indies, she contracted Malaria and is prone to fevers and fainting. She believes that no man would want to marry her because she doesn't know if she can carry children. In the end, Olivia grew as a character and I found that I liked her a lot.
However, Maxwell was the one that made this book for me. I enjoyed his character immensely and felt that he saw the things in Olivia that others didn't. Their relationship bloomed in a timely matter though I do felt that some parts of the plot were a tad predictable. I also felt that sometimes the pacing was off. There were some moments where I was glued to the pages and other times when I was bored.
Having not read the first book in the series, I noticed there was some backstory from the first book so you don't necessarily have to read the first one in order to read this one. It will only enhance or remind you depending on whether or not you have read the first book in the series.
From reading this book, I learned that I liked Haymore's writing style. She pays great attention to detail and I can always appreciate that in a writer, especially one in historical romance. I hope to read more from Haymore soon.
*ARC provided by publisher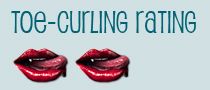 Forever Romance is giving away three copies of 
Secrets of an Accidental Duchess to US entrants.
To enter, please:
1. Be a follower
2. Fill out the form below