Author Override: Vicky Dreiling
Author Override is the place where authors take the reins and take you on a journey into their world. Some may allow you into their private writing dens. Others may take you along with them on research trips or interviews. Whatever the case may be, sit back, relax and enjoy the ride because here you'll get an in-depth look into an author's musings.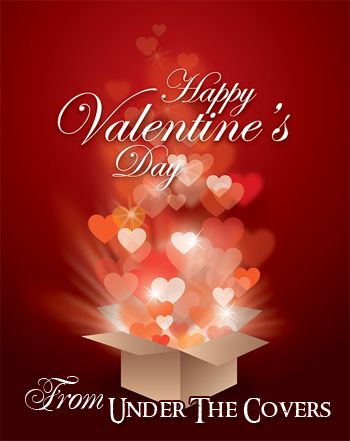 HAPPY VALENTINE'S DAY, MAIDENS! Whether you are head over heels with someone or are shining solo, we hope you have a good one! And what better way to get a little romance in your day than with another amazing historical romance author!  Helping us spread the love on Valentine's Day…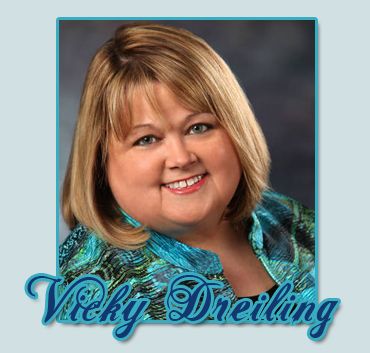 Valentines, Sacrifices, and Jane Austen
I suspect Jane Austen would swoon if she knew the origins of Valentine's Day.
During Jane's time, homemade valentines were exchanged and flowers were given. However, a far more elaborate gift arrives in one of Austen's novels. In EMMA, Frank Churchill secretly sends Jane Fairfax a pianoforte on Valentine's Day. His extravagant, romantic gesture is a far cry from the rowdy beginnings of Valentine's Day.
Alas, the current holiday of love started out as a wild, drunken, Roman frenzy. From February 13th to 15th, the Romans 'celebrated' the feast of Lupercalia. During the feast, the men sacrificed a goat and a dog. Gentle readers, it got much worse. The men whipped the women with the hides of the animals. Apparently, the ladies formed a queue for the 'privilege' because they believed it would make them fertile. Oh, dear.
Even more astounding is that the men drew the women's names from a jar, and then the couples, er, tested the fertility theory (in a manner of speaking). FYI: The Romans were also likely responsible for the name of the holiday as Emperor Claudius had two men named Valentine put to death on February 14th in different years. Pope Gelasius made the effort to combine St. Valentine's Day with Lupercalia, apparently in an attempt to get rid of the pagan rituals. Valentine's Day remained a celebration of love and fertility.
We have Shakespeare and Chaucer to thank for putting the romance in St. Valentine's Day via their brilliant works. Thereafter, the holiday became very popular in Britain and Europe. Handmade cards were exchanged then as well.
As for our present day rituals, we have the industrial revolution to thank for the factory-made cards. In 1913, Hallmark started mass-producing valentine cards.
Did you ever make homemade valentine cards in school? Or perhaps you did this with friends? What is your favorite Valentine ritual?
Check out Will and Amy's story in HOW TO RAVISH A RAKE – Coming March 27, 2012!
SCANDALOUS DESIRES . . .
Amy Hardwick has one last Season to shake off her wallflower image and make a love match. If she can't, she'll set aside her dreams of romance and return home to a suitor who can provide security—if little else. What she doesn't count on is the inappropriate—and irresistible—attention lavished on her in a darkened library by rake extraordinaire Will "The Devil" Darcett . . .
DEVILISH DELIGHT
When Will is caught in a tryst with the ton's shyest miss, he knows he must offer for her hand. Yet Amy is not the shrinking violet she seems to be. Passion lies beneath her prim exterior and Will is eager to release it. But winning Amy isn't simply a matter of seduction; first, Will must convince her that he's mended his wicked ways . . .
Bio: Vicky Dreiling is a confirmed historical romance junkie and Anglophile. Frequent business trips to the UK allowed her to indulge her passion for all things Regency England. Bath, Stonehenge, and Spencer House are among her favorite places. She is, however, truly sorry for accidentally setting off a security alarm in Windsor Castle. That unfortunate incident led her British colleagues to nickname her "Trouble." When she's not writing, Vicky enjoys reading, films, concerts, and most of all, long lunches with friends. A native Texan, she holds degrees in English literature and marketing.
Vicky's Website: www.vickydreiling.com
Contact: vicky@vickydreiling.com
Twitter
Facebook
Google +

Vicky is graciously giving away  1 Advance Reader Copy of HOW TO RAVISH A RAKE (US & Canada only). As a Valentine gift, she is also giving away Romance Trading Cards to all of those who leave a comment (all countries).  Be sure to answer her question and leave your email address in the comment so we can contact you.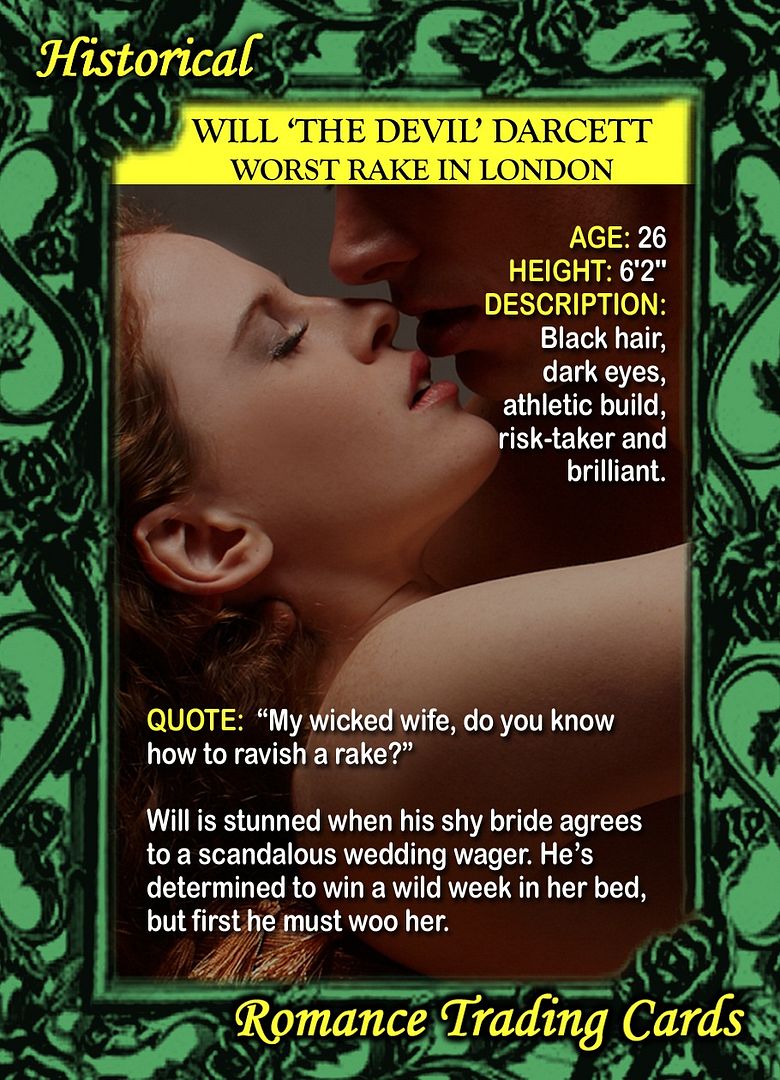 To enter, please:
1. Be a follower
2. Fill out the form below
Latest posts by Under the Covers Book Blog
(see all)