Author Override is the place where authors take the reins and take you on a journey into their world. Some may allow you into their private writing dens. Others may take you along with them on research trips or interviews. Whatever the case may be, sit back, relax and enjoy the ride because here you'll get an in-depth look into an author's musings.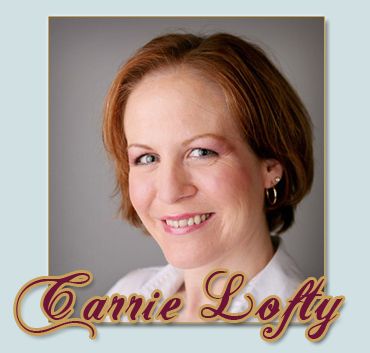 When I was in college, I had not genuine appreciation of the literary term "trope." It was way to pretentious, and once involved psychoanalyzing Snow White for Freudian undercurrents. Please, lit professors of the world, stop trying to find phallic references in Disney movies!
But "trope" has taken on a whole different significance for me since I began writing romance. Long before then, I knew I had particular preferences. I love friends-to-lovers, marriages of convenience, and "little sister" stories—where the hero meets his best friend's little sister after a long absence and realizes she's grown into a fine, fine woman. Even the old skool "she dresses like a man to be accepted in a man's job" (like piracy or ranching) really got me going.
My two favorites came together when I wrote Flawless (Pocket; available now). Set in the 1880s, where the four Christie siblings are challenged to earn rather than simply receive their inheritance, Flawless features Miles, Viscount Bancroft, and his estranged wife, Vivienne Christie. Miles is…a cad. Basically. He's not worth very much beyond his title when the novel opens, and Viv is perfectly justified for having left him.
Their forced cooperation to earn the inheritance, both for their own reasons, bring out Miles' inner badass. At one he stands looking out over a magnificent vista, carrying a whip, after having just saved people from a burning coach. Rock! Viv finds her own strength, putting issues from her past behind her in order to connect with her husband for the first time.
The estranged marriage trope is a variant, I suppose, of "marriage of convenience"—the first of the two tropes I mentioned bringing together in Flawless. Miles and Viv married for title and money. They fell in love because their shared adventure revealed the deeper personas they'd never been brave enough to share. That aspect of redemption is the second trope. To watch characters reach their greatest potential and rewarded with a happy ending is so satisfying!
So a question for readers: What are your favorite romance tropes? What storyline will you search out and read, almost regardless of genre or author?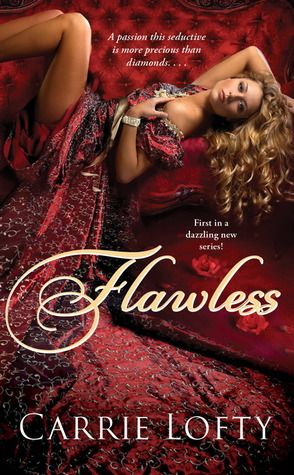 A passion this seductive is more precious than diamonds…

Sir William Christie, ruthless tycoon and notorious ladies' man, is dead. Now his four grown children have gathered for the reading of his will. What lies in store for stepsiblings Vivienne, Alexander, and twins Gareth and Gwyneth? Stunning challenges that will test their fortitude across a royal empire…and lead them to the marvelously passionate adventures of their lives.

Lady Vivienne Bancroft fled England for New York, hoping to shed the confines of her arranged marriage to unrepentant rogue Miles Durham, Viscount Bancroft—though she never forgot the fiery desire he unleashed with his slightest touch. And when the gambling man arrives on her doorstep for a little sensual revenge for her desertion, he is met with Vivienne's dilemma: She must earn her father's inheritance by profitably running a diamond business worth millions in colonial South Africa.

Swept together in an exotic undertaking filled with heated passion and hungry temptation, will Vivienne and Miles discover that the marriage vows they once made are the greatest snare—or the most treasured reward?
I'll be giving away two copies of Flawless to a commenter, drawn at random. I'll mail anywhere too, so feel free to enter if you're international!
In the meantime, look for the continuing Christies saga in 2012: the tie-in novella "A Little More Scandal" in May, and the second novel, Starlight, in June!
Find Carrie: Website | Twitter | Facebook

To enter the giveaway:


1.  Be a follower
2.  Answer Carrie's question in the comments.  Please make sure you leave your email address in the comment so we can contact you if you win.
Latest posts by Under the Covers Book Blog
(see all)