Interview and Giveaway with Vivian Arend!

We are very excited to have with us today the wonderful and fun Vivian Arend!  She writes everything from shifters to cowboys and recently she's reissued books one and two in her Six Pack Ranch series.  If you haven't read them yet, you must get to them!  Please help us welcome her to UTC, and lets get started!!
What are your new years resolutions? 
Didn't make any.  I do try to set goals, though, and one goal is to make sure I balance my work and play a little better in 2012. I've been writing /editing and etc. pretty much straight through since I started. I've had at least one release every other month now since August of 2010! Got to make sure I take more time with the family, even though I love writing so much.
The Six Pack Ranch series was published previously. Are there differences between the original and the reissue to make people that already read the books want to get the new ones? 
Yes…and no. I know books are expensive, and anyone who already has the first versions will not be lost picking up the third book and carrying on. Having said that, I added a LOT to the first two books in terms of word count and showing the relationships in the family. Heat was 42,000 words, and in the new version it's over 60,000. Haven moved from 45K to 65K. That's almost another 1/3 to the story!
The Coleman's are such a wonderful family. What's the hardest part of writing about a family, showing family dynamics and making them memorable and likeable?
For me the toughest part is trying to pick which family stories need to be shared right NOW. Imagine a large group of people, all with thoughts, plans and dreams. It would take forever to tell what each person is doing at any given moment. Sometimes I have to choose to focus on the characters that make the most sense to be interacting—which means I might not include information about someone who's a favourite of readers—like the twins or Travis. Their turn will come!
You have written about two of our two favourite things, cowboys and werewolves, if you had a choice between a sexy werewolf or a sexy cowboy, what would you chose? 
Can't pick. Seriously. The werewolves make me smile because I get to be over the top and silly with them, even with the sexy moments. The cowboys make me concentrate on real emotions and real situations without being able to pull 'magical' solutions out of a hat. And if you mean choosing between them for…other than writing purposes? Ohhhhhhh, 😉
You have a sexy cowboy in your clutches who just happens to have some rope in his back pocket. Do you a) tie him up and have you wicked way b) have him tie you up and have his wicked way or c) Ignore the rope and have a nice cup of tea? 
So, how is the weather where you're at? We have clouds in the morning but it always seems to clear by noon and let the sunshine on the beach for the afternoon. **whistles innocently**
Are two cowboys better then one? 
Of ANY book character, who would you want to have a date with? 
Oooh, tough. I loved the Anne McCaffrey Dragon rider books, and always thought F'lar would have liked me better than that chick he ended up with. 
Do you have a writing process? Do you have to listen to music, have complete silence, write only on a full moon? 
I write when I can, where I can, and how I can. With the weird and wonderful thing that is my life, I HAVE to be adaptable. Last year we traveled in an RV for 10 months. I wrote in the vehicle while we were driving (gagagag) or in the evenings while the family watched movies. This year? We're in Ecuador for three months. I've been (I swear) writing gmails to myself on my iPod while laying on the beach and then I transfer the drafts to a more official word doc when we get home.
What's the story with Travis? I know you probably can't tell us what's the secret that Jaxi knows about, but you have to tell us something!! 🙂 When is his book coming out? 
Travis wants to run away and become a Tibetan monk.
No… not really.  You'll get a little more of Travis' background in book 3, and then a lot more in book 4. His book is planned for 5 or 6—not sure which, but in the meantime I think all the brothers/cousins  have interesting stories to share.
What's the best thing about being a writer?
Finding out what happens next. What? You thought I planned these things? Nope! I HAVE to write to know what comes next.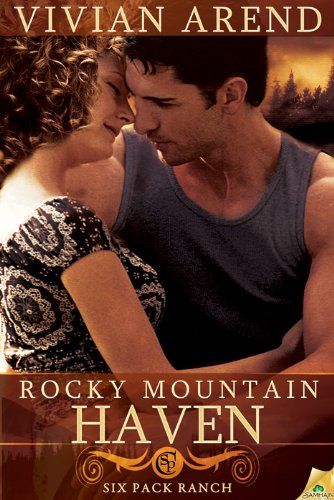 It's the quiet ones that take you by surprise.
Beth Danube's emotionally abusive husband is dead and buried. So is her heart. It's no big deal, she has all she wants: her three little boys and a fresh start in a small Alberta town. What she doesn't want is another man in her life—not now, maybe not ever.
After ten years of unsatisfactory, missionary-position sex, she never expected her libido to reawaken. One look at sex-in-boots Daniel Coleman in a Calgary bar, though, blows the dust off her sexuality.
Sensing an edge of desperation, even fear, beneath Beth's come-on, Daniel finds himself giving in to the powerful urge to let his normally subdued desires run wild. The lady wants non-judgemental, non-vanilla sex? She's got it—in and out of the bedroom.
At first, friends with blazing-hot benefits is more than enough. Then she realizes Daniel is burning away the protective fortress around her heart…and the guilty secret she dare not reveal.
Warning: One woman determined to retake control of her life, a man with the single-minded purpose of offering her—and her body—everything she needs. Inappropriate behaviour in barns, change rooms, and oh-my-gawd phone sex with a cowboy.
Vivian Arend has hiked, biked, skied and paddled her way around most of North America and parts of Europe. Throughout all the wandering in the wilderness, stories have been planted and they are bursting out in vivid colour. Paranormal, twisted fairytales, red-hot contemporaries—the genres are all over.
Between times of living with no running water, she home schools her teenaged children and tries to keep up with her husband—the instigator of most of the wilderness adventures.
Website | Blog | Twitter

If you'd like to try a taste of the Six Pack Ranch, Ms. Arend has an ebook ARC of book 3 that will be releasing March 13, Rocky Mountain Desire, up for grabs!  Open internationally!
2. Fill out the form below