UTC Best of 2011 Awards (Suzanne and Annie's picks)
Best New Release of 2011
Magic Slays by Ilona Andrews
(Kate Daniels # 5)
Review
Such a hard choice, there have been so many great new books out this year, but Magic Slays was fantastic, I can't get enough of Kate and Curran.
I have always loved fantasy and this book, and this series infact, bland two of my favourite genres, fantasy and romance.
Brides of the Kindred series by Evangeline Andersen
Reviews


Loved this series! I was lucky that so many of them came out in the same year! It started off some Star Trekesque fantasies let me tell you…!
 
Favourite Hero
Francis Rohan from Ruthless by Anne Stuart

What a hard, hard decision! There are so many amazing heroes roaming around! To make it easier I excluded all those that have been in my harem for a while and looked at the new additions, and Francis Rohan, from the Wicked House of Rohan was so deliciously menacing and gorgeous, my favourite new bad boy on the block!
Best Cover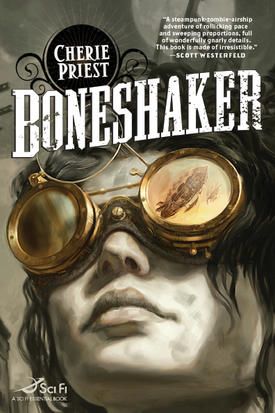 Boneshaker by Cherie Priest 
Review

I love this cover! I love the sepia tones; the heroic stance the whole effect of the book. I even bought a top cos it looked very similar to this cover! LOVE IT! Luckily the inside was as good as the outside too.
Heroine on Hit List
Ana from Fifty Shades of Grey
Review 
I know people loved this book this year, I did as well, well apart from Ana who drove me a little nuts.
Best New Release of 2011
Archangel`s Blade by Nalini Singh
Review

If I could marry an author, I would marry Nalini Singh. Her writing is exquisite and ARCHANGEL'S BLADE is a prime example of her mastery with words. In fact, all of Singh's book she released this year have been fantastic reads. I'll be honest, Dmitri wasn't my favourite of the Seven before I started his book, but that quickly changed within the first few paragraphs. This book was simply perfect!




Best New Series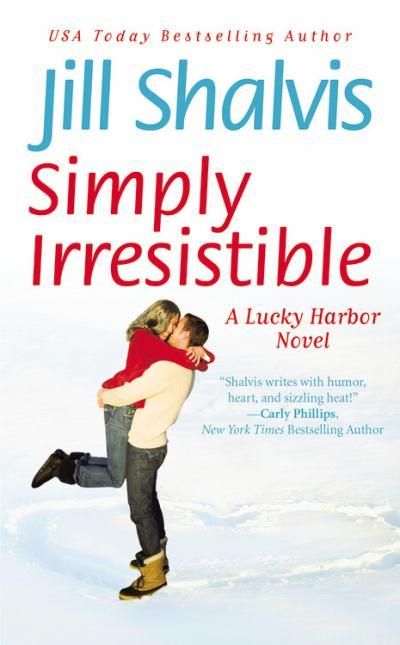 Lucky Harbor series by Jill Shalvis
Reviews 
There's something about a small town romance that I love. What's even better about this series are the people who live in it. Shalvis creates the most memorable and lovable characters that you can't help but get excited when love worms its way into their lives. It couldn't have happened to better characters! HEAD OVER HEELS, the third book in the series is one of my favourites of this year!
Favourite Hero
Roarke from In Death series
by J.D. Robb
Reviews

This was a tough one for me. There are SO many great heroes out there. But I'll go with Roarke from the In Death series. I don't know how Robb does it, but with each subsequent instalment of this series, I want Roarke more and more. JUDGMENT IN DEATH is one of my favourite books because Roarke bares his territorial side and seeing the possessive beast emerge makes me want Roarke for my own. Power, wealth, and mystery, Roarke has it all.
I am not ashamed to admit this. I slept next to this book because I could then tell Pamela Clare that I slept with Jed Hill. Just look at this cover! It's SOFA KING GORGEOUS!
I haven't actually read this book. But I saw the cover and thought, "Wow! That's ugly!" and promptly added it to my TBR pile. The book cannot be as bad as the cover. There's just no way.
Heroine on Hit List
Shiarra Westnest from H&W Investigations
by Jess Haines
Review

There were countless times in the first few pages of this book where Shiarra is warned by multiple parties that something bad is heading her way and yet she completely ignores this to go to vacation with her boyfriend! Here's a lesson that Shia needs to learn – You're human. And when supernatural creatures are tell you that shit is coming your way. You listen.