Review: Waves of Seduction by Cathryn Fox


by Cathryn Fox
(Alluring Tales: Night Moves # 2)
This book was mainly the reason why I found the Alluring Tales series of short stories. And let me state that they do not have the read in order, I'm just being anal about it. They're all by different authors and they are not in any way shape or form related.
Now that being said, Waves of Seduction is an X-Rated version of The Little Mermaid, which just happens to be my favorite Disney movie! I love Ariel.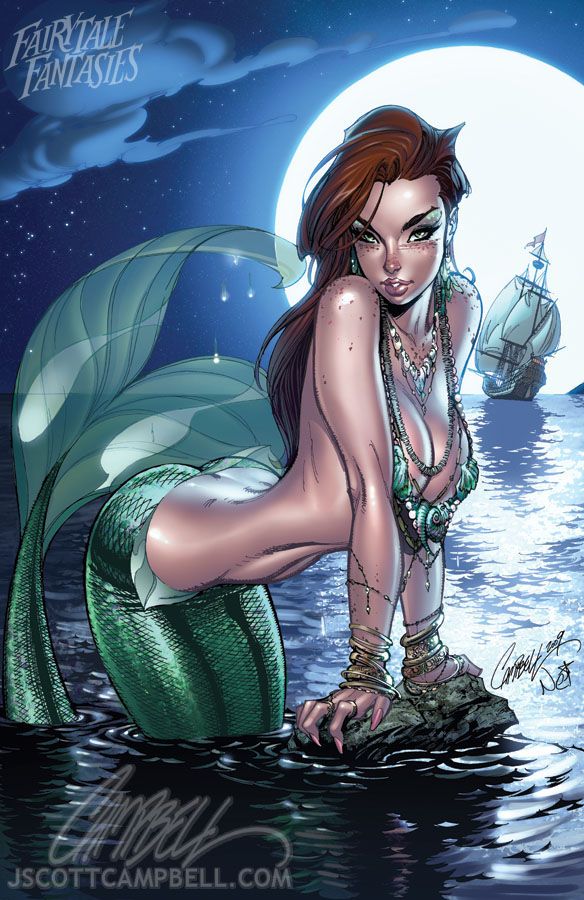 Artwork by J. Scott Campbell
So Ella is a mermaid and some 15 years ago she saved a teenagers life. From that day she's always remembered that boy and now that she's thirty and her father wants to marry her off, she wants to go in search for that human boy, now a man, before she has to turn her life over to duty.
Liam has been obsessed with his mermaid his whole adult life. And every night he goes out for a swim to try to find her. And now she is there, with legs nonetheless.
Ella and Liam are so hot together! Liam wants to keep her, she just wants one night to have as a memory of her love before going back to her father.
If I can complain about one thing is that it's short. I loved the world this is set in but I think we can hope that there will be another book after this one!

Purchase Links: Amazon
Latest posts by Francesca
(see all)