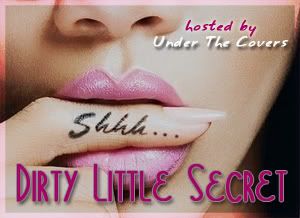 Dirty Little Secret is a weekly meme hosted by us at Under the Covers. Every Thursday we get to know other bloggers and our readers more intimately by asking them a question hoping to reveal their dirty little secrets.  We hope that you will all join us!
To participate in the meme all you need to do is:
1. Be a follower of Under the Covers.
2. Create a post in your blog taking the meme image (code above) and copy instructions.
3. Answer the question we propose! This can be done in any way you like, post a video, write a post etc.
4. Then add your link below.
Non-bloggers: We want to hear from you as well!!!  Let us know your answer in the comments!
We hope you join us and let us know your Dirty Little Secrets!
"
If you could jump into a time travel machine and it takes you back to when you were a kid, what would your TV be playing then?
"
Francesca:
I was seriously obsessed with
Candy, Candy
. I never missed an episode, and watched any re-runs they had. I always wanted Candy to end up with the sexy bad boy Terry. So that was my girly obsession. But of course, I also LOVED
Thundercats
!! Lion-O was THE man, I loved Cheetara, and I kinda had a crush on Tygra.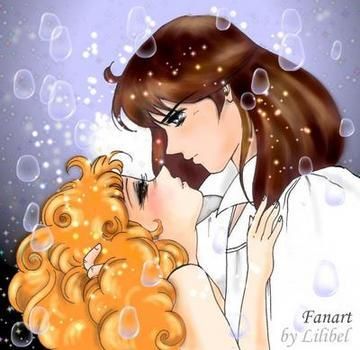 Suzanne:
I have never heard of Candy, Candy! 
Francesca:
It's a Japanese anime. 
Suzanne:
Ohhh, I wasn't cool enough for anime LOL
Suzanne: 
I seemed to like all the boy shows, mainly cos my dad liked them and used his children as a shameless excuse to watch them! My favourites were: X-Men, Spiderman, Heman, Transformers, Teenage Mutant Hero Turtles and Thundercats.
Annie: 
DON'T LAUGH! I really liked the Power Rangers when I was little. I wanted to be the pink Ranger. She was all kinds of awesome. Also, Sailor Moon because she was boss back then. I cried with Damien almost died!!!!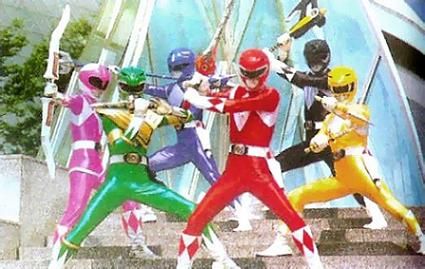 Suzanne:
*tries not to laugh at Annie* POWER RANGERS!!! Shame on you Annie LOL! 
Francesca:
  OMG Annie!!!!! I am with Suz trying not to laugh! LMFAO Sorry that just escaped. 
Annie:
I had a thing for the Red Ranger. And the Green one. I remember. 
Tommy and Jason, i think their names were. Pssshhhhhhhhhhhhhhhhhhh They were really cook, ok!?! 
Francesca:
LMAO didn't know the power rangers could cook too! Damn!
Suzanne:
Maybe we should like them, they can fight evil claymen and then come home and cook us up a nice meal! LOL! 
Annie:
LMFAOOOOOOOOOOOOOOOOOOO I HATE YOU GUYS! I dont even know what I was trying to say right there. I….I..I GIVE UP! I dont remember. LMFAO!!  Really cool. They were ice. ICE, man!!! 
Suzanne:
OMG LMAO! You can't defend Power Rangers, sorry Annie, but go sit in the seat of shame LOL! I will get the green ranger to cook you up something nice later : D
Now it's your turn!!!