Review: Pleasure Inn by Cathryn Fox
I received this book for free from Purchased in exchange for an honest review. This does not affect my opinion of the book or the content of my review.

This post contains affiliate links you can use to purchase the book. If you buy the book using that link, I will receive a small commission from the sale.
Pleasure Inn

Book Info
Released:
March 1, 2011
Genre:
Erotic Romance
Published by
Samhain Publishing
Pages:
240


This book is the compilation of 3 previously released short stories. so I will review them individually.
This is the first book in the Pleasure Inn series. The premises of the series are basically three best friends who haven't had the best of luck with men and have decided to stay away from them!! Enter the Goddess of Passion to the rescue! She has decided to take it upon herself to help them find happiness… and sexual bliss! 😉
All Tied Up is the story of Lindsay. She is an interior designer and has been hired by, yes, mystery client/Goddess of Passion, to design the perfect BDSM room. Except to complete her special fantasy room a wall has a to come down… Ahhhh… we need the services of a sexy, hunky handyman! Meet Brad. He is miles away from all the men Lindsay is used to dating and attracting, but is she up for the challenge?
This was a fun, short, sexy, hot, kinky. I definitely enjoy this author's writing style! Yes, it's erotica, but Ms. Fox does it well! I mean, really, who can resist a drop-dead gorgeous guy in a tool belt who is good with his hands… and a paddle?
The romance aspect was good enough, although I probably would've rather seen it being more realistic without all the I Love You's at the end. It's hard to develop a good solid romance storyline in a short story like this. Nevertheless, it was an enjoyable quick read and I'm looking forward to see what happens with her friends!
The work of the Goddess Pamina is not finished in Mason Creek. Candace Steel has sworn off men because, as the daughter of a famous Hollywood movie producer, she seems to only attract aspiring actors or industry people that just want to use her as a stepping stone to get in her fathers good graces and further their careers.
She is now assigned to design one of the fantasy themed rooms at the Pleasure Inn, and she's decided to make it a GO-ALL-NIGHT kind of, athletic room. With a tantra chair, a sex swing and a stripper pole by the window! It just makes it hard to concentrate on her design when she keeps drooling over the paint stripper. And I mean that's what he was hired to do, strip paint, of course she wouldn't mind if he stripped other things. The man is gorgeous! And more than willing to offer to extend his services to furniture building for her, which means they could spend more time together.
Marc Collins is lying to her though. He actually works for her father as security, and was sent to Mason Creek to keep an eye on her and protect her after her father started receivng threating letters. He really shouldn't be walking around like a teenage boy wanting to get in her pants. He should keep a professional distance. But it's very hard to do when she's so openly flirting. And maybe he just can't resist her.
You might need a change of panties with this one, just saying! I loved the scene with him in the van going over his security videos, touching himself and then she knocks on the door. LOL And of course a very timely help by Abra, the fat cat!
This was a very sexy little short story. Of course, again, as with the first one, I wasn't convinced or ready for the I Love You's at the end of it. They hadn't really even known each other that long. But I'm on to the last one!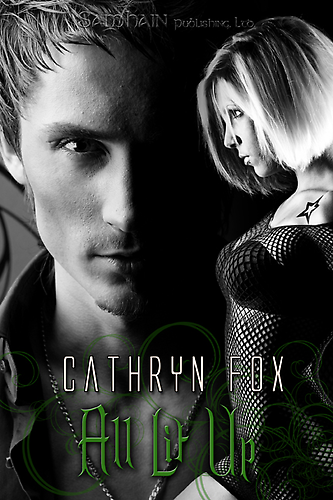 This was the last of the friends to get some magical help from the Goddess of Passion. But it was my favorite story of the three. A story of a childhood crush, Anna had a crush on Daniel, her next door neighbor, high school football star, and all around hot guy in town. But she thought Daniel only wanted to get in her pants and move on, which ruined her conceptions of Prince Charming ever knocking on her door. And when he left town years ago she thought she'd never have to deal with him again!
She was not expecting to see him in tight jeans and a toolbelt ready to help her lay some bricks around the bathtub she's designing for her special fantasy room. A romantic at heart, she's designing a sinfully intimate fantasy room, with a bathtub, fireplace, etc.
Daniel finally decided to come back to Mason Creek, leave his great career in the city, and get the girl next door. He's been in love with Anna since they were teenagers, and even though you could say he was a bit of a jock, he always turned into a babbling idiot next to her. Until she stopped talking to him before her sweet sixteen. And after getting the cold shoulder from her for a few years, which had ripped his heart out, he had run away.
But he would run away no longer. After a crash course in masonry by his brothers, he wanted to show Anna he was the man for her.
This story was so much better in romance build up, for a short story of course it helps that they have such history.
And I loved how we get a bit of closure from Pamina's side, when she finally lifts the curse a turns Abra into a hunky human again, and he gets to have his wicked way with the Goddess. He's learned his lesson and won't be looking at other girls again!
Did you like this review? If so, please tell us your thoughts in the comments below!
Latest posts by Francesca
(see all)