Author of the Month: Kresley Cole (May 2011)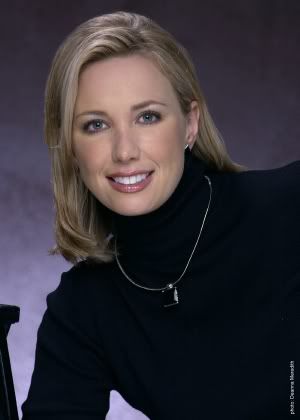 About Kresley Cole
Before becoming a writer,
Kresley Cole
was a competitive athlete and a Master's grad in English. She sold her first two novels in 2003, and since then, she has published eleven more books and has seen her releases translated into nine foreign languages.
Kresley followed her highly-acclaimed Sutherland Series historicals with the bestselling MacCarrick Brothers Series, a trilogy of Highlander historical romances, as well as the continuing Immortals After Dark Series, a Rita award-winning paranormal romance collection, all with Pocket Books.
In January 2009, she became a #1 New York Times and Publishers Weekly bestseller with her sixth IAD installment, Kiss of a Demon King, and again in 2011 with Dreams of a Dark Warrior.
Kresley lives in Florida with her husband and far too many dogs. She loves to hear from readers and invites you to visit her website: http://www.kresleycole.com/.
As you've probably noticed, we are featuring her series now on our blog!  If you haven't read Immortals After Dark you have to check out our special edition of Reading on the Dark Side, and you will love it if you're a fan!  Check it out here.
Bibliography
Sutherland
The Captain of All Pleasures

(2003)


The Price of Pleasure

(2004)
MacCarrick Brothers
1. If You Dare

(2005)


2. If You Desire

(2007)


3. If You Deceive

(2007)
Immortals After Dark
1. The Warlord Wants Forever

(2006)

(in Playing Easy to Get)
2. A Hunger Like No Other

(2006)


3. No Rest for the Wicked

(2006)


4. Wicked Deeds on a Winter's Night

(2007)


5. Dark Needs at Night's Edge

(2008)


6. Dark Desires After Dusk

(2008)


7. Kiss of a Demon King

(2009)


8. Untouchable

(2009)

(in Deep Kiss of Winter)
9. Pleasure of a Dark Prince

(2010)


10. Demon from the Dark

(2010)


11. Dreams of a Dark Warrior

(2011)


12. Lothaire

(Coming in 2012)


The Clan MacRieve (omnibus)

(2010)
Favorite Quote
"Vampires, Valkyrie, and Lykae, oh my. Or as Regin likes to call it – the 'fucking monster mash"
– A Hunger like No Other (Kresley Cole)
Favorite Book
Francesca: No Rest For The Wicked
Annie: No Rest For The Wicked
Suzanne: Wicked Deeds on a Winter's Night