Review: Death, and the Girl He Loves by Darynda Jones
Death, and the Girl He Loves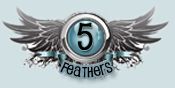 by Darynda Jones
(Darklight #3)
Oct 8, 2013
St. Martin's Griffin



"Heart pumping and tears flowing, Ms. Jones kept me engaged the whole time….

Just when I thought the series couldn't get better, it did and in a BIG way. Well done Ms. Jones, this last hurrah blew me away" ~ Under the Covers
Heart pumping and tears flowing, Ms. Jones kept me engaged the whole time. Now that I think about it, I was engaged with the last two installments as well. But Death and the Girl He Loves top it all. I remember reading somewhere that Ms. Jones was not as confident with the first book of this series when it first came out. Though I totally disagree with her, she definitely turned it around. Just when I thought the series couldn't get better, it did and in a BIG way. Well done Ms. Jones, this last hurrah blew me away!
Lorelei has really grown as the heroine in this series. Though she is young, the "prophecy" has forced her to be more mature. In this final installment, the prophecy will come to be and the survival of the world will be placed on her shoulders. With the help of her friends, Lorelei will prove her worth.
To avoid any spoilers, let me just say that Lorelei's friends really stepped up the game. They were there every step of the game and we even see what Jarred really is and what he is capable of. Along with her grandparents, believers, Brooklyn, Glitch and of course Jarred believed in Lorelei, though she didn't always believe in herself. No doubt she has learned to hone on her powers but she doesn't realize that she is so much more. Just like her crew she will step up to the plate when needed. Not without loss and pain but she will step up. My heart broke for her every step of the way.
Ms. Jones did a fabulous job with making her readers feel everything that was happening in the book. She had me crying in the middle of the night and certainly made me feel foolish trying to wipe my eyes vigorously, so I can read on. The twist and turns of this story had me at the edge of my seat, well, my bed but you know what I mean. Its Bitter sweet for me and Ms. Jones fans that this is the last installment but she had ended this series with a brilliant ending.
*Review copy provided by author in exchange for an honest review
Purchase Link:  Amazon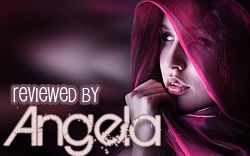 Did you like this review? If so, please tell us your thoughts in the comments below!