ARC Review: His Lordship Possessed by Lynn Viehl
His Lordship Possessed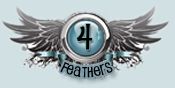 by Lynn Viehl
Disenchanted & Co Part 2 Book #1
14 October 2013
Pocket Star

His Lordship Possessed is a mixture of action, revelations, romance and unexpected twists, all of which leave you compulsively turning the page. ~ Under the Covers
His Lordship Possessed starts off right where Her Ladyship's Curse ends and we are straight away flung back into the action. Kit is on the run trying to dodge both her dangerous lover and a lethal enemy. But, to truly understand what is happening and save the man she is coming to love she must embrace all that she once used to scoff. If she doesn't it won't just be her life that ends, but everyone is Rumsen.
Without a pause for breath this book dives straight in to the action reeling you straight back into Kit's world. And I enjoyed every second! His Lordship Possessed is a mixture of action, revelations, romance and unexpected twists, all of which leave you compulsively turning the page.
Once again Kit is a heroine that I can't help but like, a great mixture of smart and daring and I am looking forward to reading the rest of the series with her at the helm. I also loved her relationship with Lucien Dredmore, which changed so fast from hate to most definitely not hate that I still have whiplash.
The story continues from the previous book, and I am not sure what ideas I had from reading His Ladyship's Curse but the nature of the conspiracy took me by complete surprise, which I loved I hate it when a mystery isn't quite so mysterious. However, I don't know if I was being a little…slow, but I did find things a little confusing at times and there were parts where I wasn't sure what the hell was going on. I quickly caught on, but I needed a bit more hand holding through some of the unveiling that occurred.
A great book, I had lots of fun reading it and I will definitely be searching out the next in the series, I just hope it all comes out in one book rather than a two parter!
*ARC provided by author
Purchase Links: Amazon | B&N
Did you like this review? If so, please tell us your thoughts in the comments!