Judgment in Death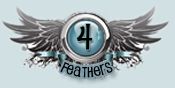 by J.D. Robb
(In Death #11)
Sept 2000
Berkley


I have to say that J.D. Robb never fails to hold my attention. She sets a pathway for readers to follow and sometimes, she likes to take you on a little detour. The intensity picks and up emotions run rampant, making for a read that got my heart pumping and my palms sweaty. ~ Under the Covers
In JUDGMENT IN DEATH, Eve Dallas finds herself in the midst of upscale strip club called Purgatory where a cop has been bludgeoned to death with a baseball bat. Naturally, that club is owned by Roarke, Eve's husband. However, when another murdered cop turns up, Eve knows that something far more dangerous is going on. It seems that the murders of these "dirty cops" are connected to Max Ricker, a former associate of Roarke and a criminal mastermind. As things become hairy, readers get a glimpse of the more possessive side of Roarke!
I have to say that J.D. Robb never fails to hold my attention. She sets a pathway for readers to follow and sometimes, she likes to take you on a little detour. The intensity picks and up emotions run rampant, making for a read that got my heart pumping and my palms sweaty. It seems that Robb herself is a mastermind at playing with human emotions.
Roarke displays a fiercer side of himself and boy, was I along for the ride! I just adore it when Roarke steps up!
And, I have to puff up my chest a bit when I say this because for the first time I can remember, I figured out the killer before it was revealed. Yes, yes I shall pat myself on the back for it and give myself an A. But in all seriousness, I take it as a personal challenge whenever I read an In Death book. Robb's books always make me think and I love how engaging each book feels whenever I immerse myself in this world. It never fails to entertain me.
No In Death review of mine is complete without Roarke…
Purchase Links: Amazon